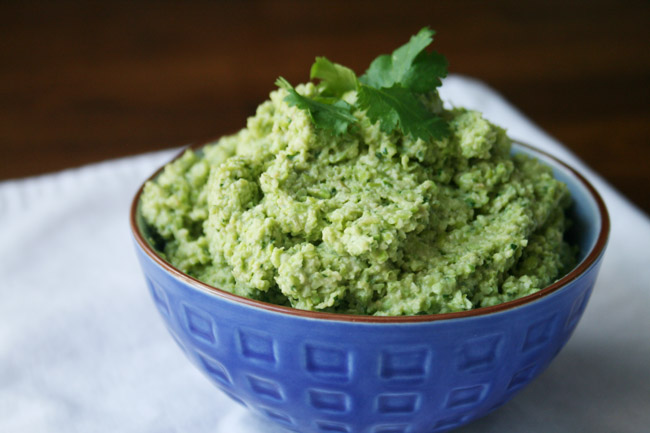 No matter what you have on your SuperBowl menu, your guests will be looking for a tasty dip to start things off. If you can't get enough guacamole but would like to bump up the nutritional scorecard, then try this crowd pleaser. The edamame adds more texture and a dose of protein. Just please help me come up with a better name.
Ingredients:
1 cup cooked*, shelled edamame
*(Do not overcook frozen edamame and rinse immediately in cold water to stop the cooking)
2 TBS fresh lime juice
I ripe Haas avocado
2 TBS fresh cilantro
1 tsp minced jalapeno or 1 tsp Siracha
Preparation:
In a food processor, pulse edamame and lime juice. Add in remaining ingredients. Pulse a few more times allowing avocado to remain chunky. Season with a touch of salt.
Serve with fresh veggies including peppers, celery and jicama.