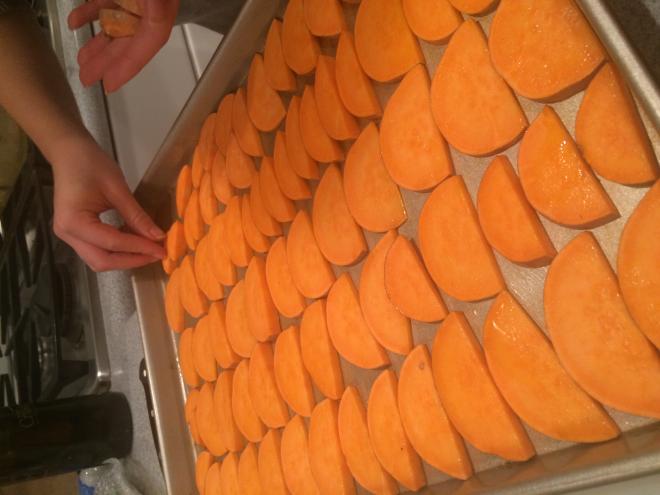 Salty-Sweet-Crunchy and Spicy ---- Insanely Delicious Sweet Potatoes
The sweet potatoes can be cut in to wedges or they can be cubed and put in a salad or in a grain bowl.
First off, I'm not quite sure if these best qualify as a salad ingredient, side dish or if they should be served as a tasty treat? Lightly brush sweet potato half moons (keep the skin on) with olive oil on both sides, sprinkle liberally with a simple combo of garlic powder & curry powder and some S & P. Thirty minutes in a 375 degree oven is all it takes to make this off the charts, healthy, "can we please have more" fries.