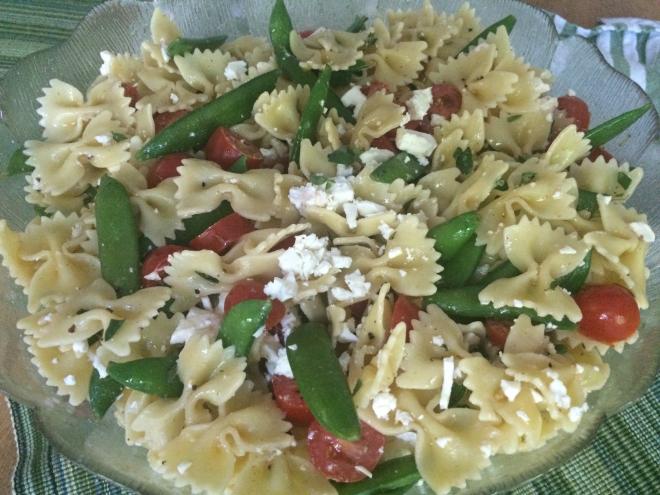 I love the spontaneity of the summer season. Last minute invites are always fun. But what to bring??? Often, I just want to wave my magic wand but I know that homemade dishes are almost always more delicious and healthier. If my fridge is well-stocked, I can usually come up with something that is sure to please. Follow these simple guidelines to make your bring along dish.
Start with a Grain: Pasta or quinoa or barley or faro, etc.
Power up with Veggies: Anything goes--raw, steamed, roasted---chopped, shredded or spiralized
Add in some Protein: Feta or mozzarella balls or a rinsed can of cannelini beans or chopped nuts or grilled chicken or shrimp.
Bump up the Flavor: Fresh herbs such as basil, oregano, rosemary or sage.
Finish with a homemade or store bought Vinaigrette.
Example:
Barilla Plus Pasta
Sugar snap peas and sliced tomatoes
Feta Cheese
Fresh Oregano
Brianna's Italian Vinaigrette
Mix together and enjoy!