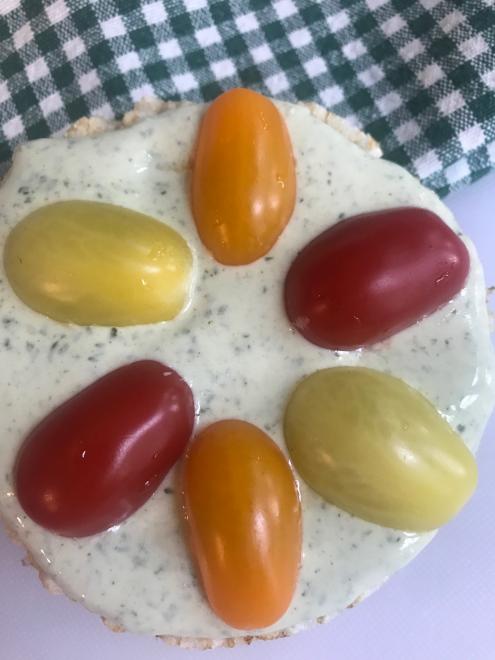 July is the time when certain things in your garden just take off. For me, the mint is growing by leaps and bounds and to be honest, I enjoy it in the occasional cocktail but I knew there had to be other uses. I stumbled upon several recipes that suggested mixing herbs into plain yogurt and lo and behold this simple mint dip was created. Good quality, creamy whole milk yogurt is the key to this recipe. Historically, yogurt in my mind was enjoyed with sweeter fare such as fresh berries or granola. I have now developed an appreciation for the savory side of yogurt. Paired with fresh veggies or smeared on a whole grain cracker it has become a summer staple.
1 cup plain Greek yogurt ---whole milk or 2%
2 garlic cloves
zest and juice of one lemon (about 1/4 cup lemon juice)
1 cup fresh mint leaves (removed from stem and rinsed well)
1/4 cup of extra virgin olive oil
coarse salt and fresh ground pepper to taste
Preparation:
In a food processor, combine all of the ingredients until smooth. Season with salt & pepper.
Enjoy as a dip by serving with cut up fresh veggies or simply spread a dollop on your fave whole grain cracker or rice cake.